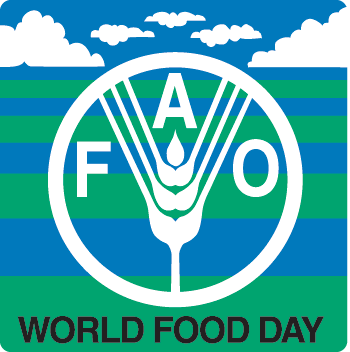 World Food Day events are held worldwide on food topics that are important to local people. Community groups across Newfoundland and Labrador are hosting some great World Food Day events over the next few weeks that you can check out! Keep an eye on this post as more events are added. If you're hosting an event and want it listed, email the details to info@rootcellarsrock.ca.
Goose Bay- World Food Day at the Community Outdoor Market
When: Saturday, October 8 Time: 9:00 a.m. - 1:00 p.m. Where: Small ball field behind E.J. Broomfield Memorial Arena, 2 Churchill St.
Come celebrate World Food Day with the Community Outdoor Market. There will be gardening, food preserving workshops and more! Why don't you enter the pie making contest? Donations to the food bank will be gratefully received. Everything is taking place at the market! Contact Jill for more information - 896-4253 or market@cledb.ca.
St. John's- 3rd Annual World Food Day Movie & Meal
When: Friday, October 14 Time: 6:00pm- 9:00pm Where: Gower Street United Church, 99 Queens Rd
The Food Security Network of NL (FSN) is partnering up with OXFAM, the NL Young Farmers' Forum, FEASt and the SJFM Co-op to present the 3rd Annual World Food Day Movie & Meal. Join us for a delicious local meal and an engaging documentary!
Tickets are $10. Proceeds will be donated to the St. John's Farmers' Market Co-op.
The Meal: a mostly local meal highlighting what's growing in Newfoundland & Labrador.
The Movie: THE GREENHORNS a documentary showcasing inspiring stories of young farmers (http://www.thegreenhorns.net/).
For more information and to reserve seats, email richardkelly@foodsecuritynews.com or call (709) 237-4026
Corner Brook- Blow Me Down Community Garden Harvest Party
When: Sunday October 16 Time: 12:00pm- 3:00pm Where: Blow Me Down Ski Lodge
Why: It's World Food Day! Who: Community gardeners, Western Environment Centre members and the General Public
Join us for mingling, music and great food! We will have competitions for: Funniest Looking Vegetable, Kids Food Art and Best Local Food Meal/Preserve
Gardeners can enter contests and have a chance to win their garden plot free for the 2012 gardening season!
For more information please contact: info@wecnl.ca or call 634-9470.
Organized by the Blow Me Down Community Garden Committee of the Western Environment Centre
Stephenville- World Food Day 2011 Three Course Dinner
When: Sunday October 16 Time: 1:00pm Where: Lions Club Stephenville, Woodland St.
The Stephenville Community Garden Committee will be hosting a  three course World Food Day Dinner prepared by chefs and students in the Culinary Arts Programs at the College of the North Atlantic. The menu will feature locally grown vegetables, berries and meat.  A  Western Health representative  will give a presentation regarding diet and health. Chef, Jay Stuckless, will be introducing each  menu course and providing recipes for the meal  which will be printed in the the event program .
Funds raised through the event will be used to create raised beds to enable physically challenged  individuals  to participate in the Stephenville Community Garden.
It is hoped that the  World Food Day Sunday Dinner will spark a public conversation  about  where  food is coming from, food security,  nutrition and how we can make the food system more just and sustainable.
A limited number of tickets for the dinner are available at  $12 for adults and $6 for children under twelve years. Tickets may be obtained at Debbie's Video 116 Main St. or call Erle Barrett 643-2961 or Bob Diamond 643-6362