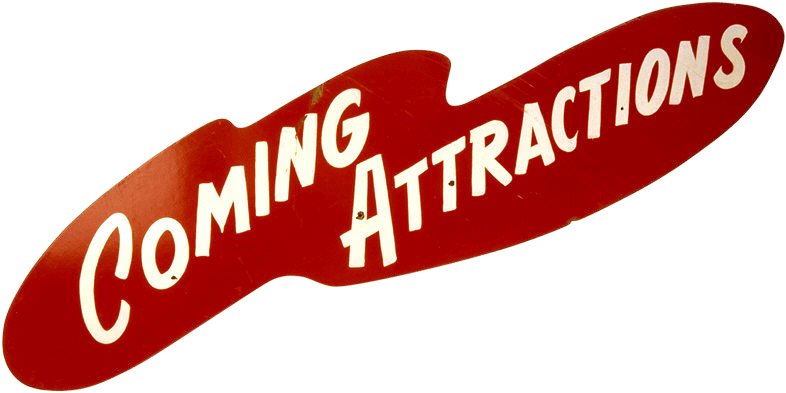 Have we missed a food-related event or market? Email info@rootcellarsrock.ca to add it to the listing. Sign-up for the FSN Monthly E-News to find out about more events, opportunities and resources related to food security in NL!
1. Farmers' & Community Markets
Fogo Island Farmers' Market
When: Saturdays, July - fall Time: 10:00 am - 2:00 pm Where: Fogo Central, next to the Credit Union
Local fresh produce and more. For more information contact Winston Osmond: osmond.winston@gmail.com or (709) 270-0748.
Gander Farmers' Market
When: Saturdays, September 15, 22, 29 and October 6 Time: 9:00 am - 2:00 pm Where: Open Air Market, Town Square
Produce, food, crafts, and more. For more information contact: Annette Crummey: acrummey@gandercanada.com or (709) 651-5910
Grand Falls-Windsor Farmers' Market
When: Saturdays, June - fall Time: 10:00 am - 1:00 pm Where: High Street (former Co-op Site)
Fresh vegetables, fruit, fish, beef, berries, crafts, etc. For more information Contact Gary Hennessey: ghennessey@grandfallswindsor.com or (709) 489-0483.
Happy Valley-Goose Bay Community Outdoor Market
When: Saturdays, July - October Time: 10:00 am - 2:00 pm Where: Small ball field behind E.J. Broomfield Memorial Arena, 2 Churchill St.
Fresh produce, crafts, jewellery, baked goods, home based business products and more! For more information visit www.facebook.com/communityoutdoormarket orwww.cledb.ca/home/market.htm
Heart's Content Community Market
When: Saturdays (one a month - see below) Time: 10:00 am - 3:00 pm Where: Heart's Content Community Centre
September 29, 2012
October 27, 2012
November 17, 2012
For more information visit http://heartscontentcommunitymarket.weebly.com/ or www.facebook.com/heartsmarket
Norris Point Farmers' Market
When: To be announced (fall) Where: Bonne Bay Cottage Hospital
For more information contact Joanie Cranston: jcranston@nf.sympatico.ca or (709) 458-2875. Prior to the fall produce can be purchased from the Bonne Bay Cottage Hospital that is grown in their garden. Contact Joanie (see above) for details.
Stephenville Community Market
When: To be announced - June – October (weekends) Where: Stephenville Lions Club
For more information contact Derrick McKay: dmckay@nf.sympatico.ca
St. John's Farmers' Market
When: Saturdays, June - December Time: 9:00 am - 2:00 pm Where: Lions Club Chalet, Bonaventure Ave.
Local produce, food, crafts, and more. Visit http://stjohnsfarmersmarket.org/ for more information.
Torbay Community Market
When: October 20, 9am-3pm Where: Jack Byrne Arena, Torbay
Local food producers, artisans and crafters, businesses and not-for-profits are welcome to register for booths.
Seasonal demonstrations throughout the morning of the Market. Pumpkin carving for kids (Bring along your carving equipment!), Ross Traverse will be on hand to give a Fall gardening preparation demonstration and we'll be announcing more in the run up to the event.
Live music will be starting at noon and will be featuring The Masterless Men and Connemara. So why not come for the deals and stay for the entertainment!
Check the website for more details as they are announced (http://torbay.ca/?Content=Place/Community_Market) or contact Ross Houlihan, Economic Development Officer with the Town of Torbay at (709) 437-6532 ext 264 or rhoulihan@torbay.ca 
2. Other Events
Nurturing Nature in Programs & Play Workshop Series
When: September - Winter 2013 (starting Sept. 15) Where: MUN Botanical Garden, 306 Mt. Scio Rd., St. John's
Fall Workshop Series at MUN Botanical Garden. These workshops are suitable for teachers, early childhood educators, youth group and recreation leaders, environmental educators, parents, and anyone who would like to incorporate nature and gardening into their programs and play. Each program will include activities, songs, games, stories, a package of resources and of course, a nature hike.
Programs include: Neighborhood Nature Hikes, Feathered Friends , Grocery Store Botany, Three Cheers for Composting, Halloween Howl, Get Growing Without a Greenhouse, Trees are Terrific, and Winter Woods Walk.
Pre-registration is required for all programs.  Fee: $35 per each 2.5 hour session. Special rate ($25) for full-time students, including MUN, & CONA, and AECENL members (please provide student or membership number). 
For more information and to register visit the MUN Botanical Garden website (http://www.mun.ca/botgarden/group_prog/NurtureNature.php) or Facebook events page (http://www.facebook.com/pages/MUN-Botanical-Garden-Inc/280608787849?sk=events)
Roots, Rants & Roars
When: September 21 - 23 Where: Elliston, NL
A regional celebration of the natural gifts of Newfoundland & Labrador: Food, Culture, Land & Sea. Events include food from Newfoundland and Canadian chefs, music, and 5km food hike along 'root cellar route'.
More information and tickets for individual events available at: www.rootsrantsandroars.ca
Work Day- Cavell Park Community Garden
When: September 22, 1pm Where: Cavell Park Community Garden, Cavell Avenue, St. John's
Put away your cocktail dresses and break out your work gloves! Help us tidy up the garden and clean up some loose ends. We'll be moving soil, spreading gravel, pulling up weeds, arranging water barrels and composters, and a few other things as well.
More information on the facebook event page at https://www.facebook.com/events/400418850017444/
Autumn Garden Party and "Year Round Vertical Gardening" Workshop
When: September 22, 12pm- 3pm Where: Common Ground and St. John's Safer Soil Garden behind the Gathering Place, St. John's. Just follow the signs from the north end of the Basilica parking lot.
Join us at 12pm for a workshop on "Year Round Vertical Gardening," (a technique for growing food indoors or outdoors in vertical spaces.) From 1-3pm, there will be a barbecue, lively music and family fun! Garden tours and information on lead safe gardening will also be provided. Admission is free.
For more information, contact Lori Heath at 738-7542 or safersoil@gmail.com.
Organic Week 2012
When: September 22 - 29
Canada's National Organic Week is the largest annual celebration of organic food, farming and products across the country. Hundreds of individual events showcase the benefits of organic agriculture and its positive impact on the environment. Organic Week is organized by Canadian Organic Growers and the Canada Organic Trade Association.
Last year, events included anything from pickling workshops to recipes contests, farm tours, or organic food and drink tastings in retail locations across the country. If you want to get involved in organic week this year visit Organic Week Events or plan an event in your community.
Container Gardening Workshop & Harvest Meal
When: September 26, 10:30am- 1:30pm Where: Turk's Gut Heritage House, 99 Marysvale Rd, Marysvale
Seniors are welcomed to join the Turk's Gut Heritage House and FSN for a morning workshop on container gardening followed by a harvest meal made with local ingredients. There will also be time to share ideas for a new community garden in Marysvale. Reserve your spot in advance; space is limited. The event is free.
For more information contact Bride Power at 528-1310 or f6tghc@nf.aibn.com or Sarah Ferber at 237-4026 or info@rootcellarsrock.ca.
Fishing for the Future Film Festival
When: September 28 - 30 Where: Bonne Bay Marine Station, Norris Point
Marking the 20th anniversary of the closure of Newfoundland and Labrador's northern cod fishery, the festival will provide an opportunity to celebrate and learn from past and present film and video work on maritime communities, oceans, marine fisheries and aquaculture in Canada and around the world.
For a full schedule, trailers, and more details, visit www.fishingforthefuturefilmfestival.ca
Mushroom Foray 2012
When: September 28 - 30 Where: Terra Nova National Park
Foray Newfoundland Labrador host annual mushroom forays in different parts of the province. The purpose of a major annual foray like this one is to enable participants to learn about mushrooms while actively collecting them in the field. It concentrates more on species identification, list development and census than on collecting for food. Exchange of information, both informal during outings and social events and formal in the form of lectures, are very much part of a major foray. For more information and to register visit www.nlmushrooms.ca
FEASt Workshops at the St. John's Farmers' Market
When: Saturdays throughout the summer and fall Time: 11:00 am Where: Lions Club Chalet, Bonaventure Ave.
FEASt (Food Education Action St. John's) is joining the St. John's Farmers' Market for another summer of informative and exciting workshops. Check back at www.feastnl.ca for the most up to date schedule. All workshops take place at 11:00 am outdoors at the market.
September 29: Kevin Aucoin - Root Cellars
Symposium: Rebuilding Collapsed Fisheries and Threatened Communities
When: October 1 - 4 Where: Norris Point
The international Rebuilding Symposium will take place 20 years after the collapse of several groundfish stocks in Eastern Canada. Despite a broad array of interventions, including government investments, prolonged moratoria, reduced quotas and industry restructuring, the fish stocks, adjacent communities and the industry as a whole remain vulnerable. The symposium will bring researchers from multiple disciplines and from different regions of the world together with industry, government and fishery community representatives. The Symposium will provide an opportunity to explore lessons learned from efforts to rebuild Eastern Canadian and other fisheries (including stocks, industries, communities and regional economies).
The Symposium will be organized and hosted by the Community-University Research for Recovery Alliance (CURRA). For more information visit www.curra.ca/symposium/index.html
Seed Freedom Fortnight
When: October 2- 16 Where: International
From 2nd October (Gandhi's Birth Anniversary), to 16th October (World Food Day) the Global Alliance for Seed Freedom is planning intensive actions to create a global citizens' response on the issue of Seed Freedom that we hope will act as a wake up call for citizens and the government.
For details and international events schedule visit: http://seedfreedom.in/seed-freedom-fortnight/
Corner Brook Green Drinks
When: October 4, 7- 9:30pm (First Thursday of every month) Where: King Henry's Pub in the Glynmill Inn (Must be 19 years of age older), 1B Cobb Lane, Corner Brook
A jovial mix of people from all walks of life from business, government, academia, NGOs, outdoor tourism, to anyone else interested in the environment + a few pints (or non-alcoholic drinks) = A relaxed and agenda-free evening of enviro-meeting and greeting. No RSVP necessary, just drop in.
Full details on the facebook event: http://www.facebook.com/events/356921387727131/
Fogo Island Partridgeberry Festival
When: October 6-7 Where: Fogo Island Iceberg Arena
This Festival is a celebration of local food and crafts with Partridgeberry and Harvest themes, Farmers and Crafts Marketplace and of course delicious foods to eat. A berry-based menu is in the works again. The Children's tent will delight all ages with games and projects... stay tuned for details! Come and enjoy the all day Kitchen Party with music, storytelling, informative presentations, and on Sunday, a finale by the Outport Square Dancers! Bring your whole family to Fogo Island and celebrate the Heritage of this outport community with us.
FSN will be in attendance giving a presentation on safe home canning (especially of partridgeberries!).
For more information contact Pauline Brown, Fogo Island Partridgeberry Harvest Festival Director at 709-658-7256 or email paulinebrown2009@hotmail.com.
More event details on the Festival website at http://www.fogoislandpartridgeberryfestival.com/index.php?option=com_content&view=article&id=47&Itemid=53
Eastport Agricultural Exhibition
When: October 4 - 8 Where: Easport Peninsula
A variety of events including a community kitchen, workshops, Demonstrations & Displays, Garden Party, Pumpkin Carving, and more!
For a complete schedule visit http://www.beachesheritagecentre.ca/agricultural-exhibition.php
Look for FSN a the exhibition on Saturday, October 6th with a table display.
Lester's Farm Market Pumpkinfest
When: October 13, 10am- 6pm Where: Lester's Farm Market, Brookfield Rd. in St. John's
It is a family fun day with games, prizes and entertainment. We even have some contests if you're daring enough! For this day, there is an admission to enter our yard where the animals and greenhouses are and a portion of the proceeds go towards the R.E.A.L program and the Mount Pearl Sports Alliance. After paying the admission everything excluding food is free! Admission is $15 for a family up to five people, $5 for adults and $3 for children.
More details on the website (http://www.lestersfarmmarket.com/) and facebook page (http://www.facebook.com/lestersfarmmarket)
Oxfam Grow Week 2012
When: October 15 - 19
From October 15 to 19 2012, Oxfam campaigners will push for small-scale food growers to have better access to land. We'll be pressing for land reforms that favour women, raising awareness and funds, influencing change and having fun. Whether you have five minutes or five days, whether you're an urban or a rural dweller, there are ways that you can act.
To find out more visit : http://www.oxfam.ca/grow/grow-week
World Food Day 2012 in Newfoundland and Labrador - Organize an Event in Your Community!
When: October 16 Where: Across the province
FSN is recruiting partners for World Food Day 2012 in Newfoundland and Labrador! Every year FSN observes World Food Day (October 16th) by hosting an event in St. John's, and by partnering with groups across the province, including community gardens, farmers' markets, local food and food advocacy groups, etc. to host community meals, harvest celebrations, film screenings, and more.
World Food Day is an internationally observed day to heighten public awareness of the problem of hunger in the world, among other goals. The 2012 theme set by the Food and Agriculture Organization of the United Nations (FAO) is "Agricultural cooperatives – key to feeding the world".
A World Food Day event can be as small or large as you'd like and could be organized as a fundraiser to support your organization or a local charity. Events could include a workshop, fundraising bake sale, or local food challenge, as long as it highlights World Food Day and draws attention to the work that you are doing to improve food security in your community.
In previous years there have been as many as 7 communities in the province hosting World Food Day events. FSN would love to top that this year! FSN can offer support with promotion and by providing resources to groups that decide to host a workshop or screen a film. Contact Rick Kelly at richardkelly@foodsecuritynews.com or 709-237-4026 if you are interested in being part of World Food Day 2012 in Newfoundland and Labrador.
What Do You Do With Pumpkin
When: Wednesday October 17, 2- 3pm Where: Howley Estates Sobeys Community Room, Elizabeth Ave. in St. John's
Join your Sobeys Dietitian to learn to use pumpkin in your kitchen. Tasty samples and recipes provided, don't miss out! Samples include: easy curry pumpkin soup, pumpkin pancakes, and pumpkin spiced chia scones.
To register call Dietitian Susan Rideout at 738-6997 (voice mail) or email susan.rideout@sobeys.com
4th Annual World Food Day Movie & Meal in St. John's
When: October 19, 6-9pm Where: Gower Street United Church, 99 Queen's Rd., St. John's
Join FSN and Oxfam Canada for a mostly local meal showcasing fish, vegetables and fruit of Newfoundland and Labrador followed by the film End of the Line, an eye-opening documentary looking at the impact of overfishing on oceans. To view the film trailer visit http://endoftheline.com/. More details on the meal coming soon!
$15 or Pay What You Can. Space is limited so reserve your seat in advance!
For more information and to reserve seats contact Rick Kelly at 237-4026 or richardkelly@foodsecuritynews.com.
To volunteer contact Sarah Ferber at 237-4026 or sarahferber@foodsecuritynews.com. Volunteers receive free entrance to the event and FSN is able to sign-off on volunteer hours for education and service organization requirements.
Harvest Party with the WEC Community Garden
When: Sunday, October 21 Time: 1:00 pm- 4:00 pm Where: Blow Me Down Cross Country Ski Lodge, Lundrigan Drive, Corner Brook
The community garden committee is organizing a Harvest Party open to the general public. Admission is free! Music, funny looking vegetable contest, and food art contest. Visit the Facebook event for more details: https://www.facebook.com/events/423733514357630/
Fall 2012 International Food and Craft Expo (In 3 Communities)
1) CBS International Food and Craft Expo When: Sunday, October 21, 2012 Where: Royal Canadian Legion, Kelligrews, Conception Bay South
2) St. John's International Food and Craft Expo When: Sunday, November 4, 2012 Where: Holiday Inn, St. John's
3) Paradise International Food and Craft Expo When: Sunday, November 25, 2012 Where: Paradise Community Centre
Local farmers interested in selling their produce at the Expos can apply. To book for table or for more information contact: Zainab Jerrett at (709) 722-8103 or (709) 699-6995, or e-mail:zharuna@warp.nfld.net
2012 Atlantic Green Forum
When: October 29 - 30 Where: Holiday Inn, St. John's
Join Landscape Newfoundland and Labrador at their premier annual event. The forum will focus on the theme of "Open Space in Your Community" - bringing in speakers from across Canada and beyond to inspire participants to learn more about incorporating green spaces into their every day lives. The event will also include the first Annual Design Charette, where participants will propose methods on how the City of St. John's Municipal Plan can incorporate an integrated system of open spaces as a component of plan development. For more information visit: http://landscapenl.com/events-nl
From this Rock: Dinner of Local Fare
When: October 30, 6:30pm cocktails and 7pm dinner Where: Sheraton Hotel, St. John's
8 chefs! 8 courses! Inventive interpretation of local foods. Hall of Fame Awards. $125 per person.
For tickets contact 765-8483 or admin@ranl.ca
Food Secure Canada Assembly - Powering Up: Food for the Future
When: November 1 - 4 Where: NAIT, Edmonton, AB
Canada's food movement will gather in November for its biennial feast of food and ideas. The theme – Powering Up: Food for the Future – reflects the need to place questions of energy, climate and long-term sustainability at the centre of how we think about, produce, and eat our food. The assembly will highlight the successes and challenges of projects and programs for social and ecological justice and sustainability in a mixture of plenary panels, workshops, roundtable discussions and networking sessions.
For more information about the assembly visit http://foodsecurecanada.org/
Atlantic Farm Women Conference
When: November 2-3 Where: Moncton, NB
As young women in this industry, we see the challenges that farmers and their spouses face and we also see the great opportunities that exist for ourselves and our children. We know that educating ourselves and the general public will play a key role in the future of agriculture and the success of farming in Atlantic Canada.  Please join us for the Atlantic Farm Women Conference. 
For full agenda, details and registration visit the website http://atlanticfarmwomen.weebly.com/ and to keep informed visit the Facebook page https://www.facebook.com/AtlanticFarmWomensConference
FEASt AGM
When: November 3, 2- 5pm Where: Sobey's on Merrymeeting Rd in the Community Room
Please join FEASt for our Annual General Meeting! The AGM is a great way to get to know who's involved in FEASt, to find out what we have planned for the coming year, and to connect with others who are interested in making St. John's a more food-secure place. We know you have great suggestions for how to make FEASt even better – and maybe you even want to become a volunteer, or join our board.Official business runs from 2:00 to 3:00, socializing and pot-luck from 3:00 to 5:00. Both portions of the AGM are open to all. For more details, please e-mail local.feast@gmail.com. We hope to see you there!
Eastern Organic Seed Growers Network (ECOSGN) Conference: Seed Connections - Broadcasting Seed from Coast to Coast
When: November 9- 11 Where: McGill University, McDonald Campus, in Montreal
Attention Seed savers and seed enthusiasts, farmers and gardeners! Please join us for our Seed Conference! This three day symposium is brought to you by the Eastern Organic Seed Growers Network (ECOSGN) and Seeds of Diversity Canada. The conference will be held in conjunction with a concurrent seed symposium in Richmond,BC, parts of which will be simulcast in Montreal. See http://www.farmfolkcityfolk.ca/2012/04/2012-seed-gathering/for BC conference information.
According to Dan Brisebois, Chair of ECOSGN and Tourne-Sol Seed Co-operative owner, the conference is "a great way for new and emerging seed growers from across the country to network and learn together. There is growing demand for organic and heirloom seed in Canada, and we need to work to support one another and to help grow the industry" states Brisebois.
For details visit http://www.seeds.ca/ev/events.php or contact judy@seeds.ca.
2012 ACORN Organic Conference & Trade Show
When: November 22 - 24 Where: Rodd Charlottetown, Charlottetown, PEI
Conference begins on Thursday, November 22, and the trade show will be open for Friday and Saturday. Organizers are expecting over 50 workshops and over 500 attendees. For sponsorship and trade show opportunities visit http://acornconference.org/trade-show/
For more information contact admin@acornorganic.org or call the ACORN office at 1-866-322-2676.